absorberbar trådlift estetisk pdo ansiktslyftgänga
PDO-tråd , AuroThread PDO producerar inte bara kollagen, men Super Volume Up kan också stödja lyft- och fixeringseffekten av superskruv.
Lyftning av djupfettlaglyftning kombinerat med åtdragning av ytligt fettlager maximerar operationens effekt.
Whitening och anti-aging effekter är också mycket uppenbara.
PDO-trådlyftning som omges av kugghjul 360 grader har inte bara lyft effekt inuti huden utan blockerar också ultravioletta strålar och förser koldioxid.
Välj PDO Thread Lift om du vill behålla din hud i tjugoårsåldern med definitiv ansiktskontur tack vare volymen upp, lyft, anti-aging och blekningseffekter.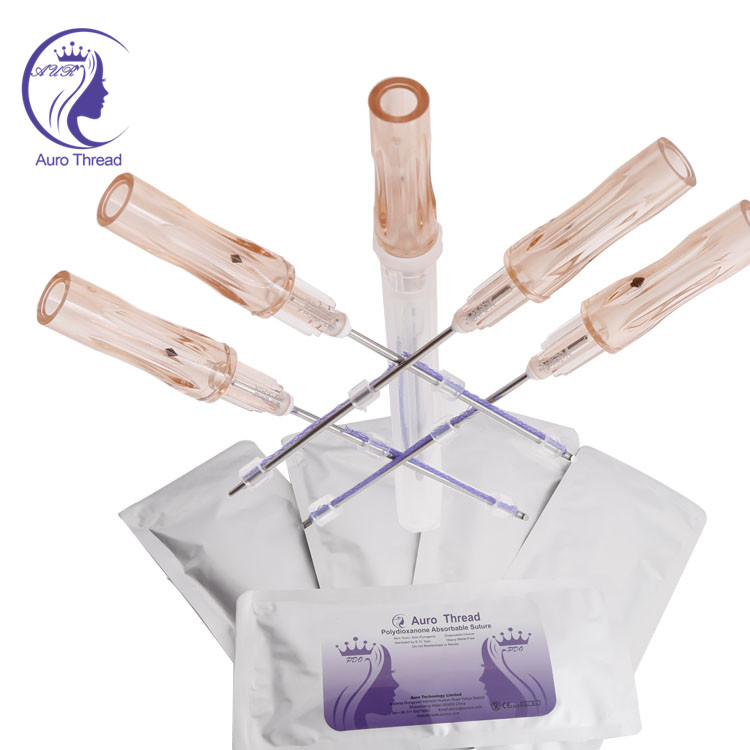 You+Auro Thread=Beauty

Mono

made with Polydioxanone (PDO) suture is widely used in skin rejuvenation and local firming purpose for various body and face areas.

Tornado

with 2 strands of threads twisted together

Screw

with spiral shape suture can lead to localized lifting and internal volumizing. And it widens spaces that the thread is contacted to the skin so that it allows more stimulation of collagen.

Double Screw

with 2 strands of screw shaped sutures can hold skin more tightly and stimulate collagen twice more than normal Screw type.

3D COG

with 360 ° directional cogs acts to hold the skin like hook when the thread is pulled

PDO-tråd, hilos pdo-formningsgänga PCL
Polydioxanonabsorberbara suturer PDO (Polydioxanon) är en syntetisk och biologiskt nedbrytbar monofilament sutur.
På grund av dess säkerhet och effektivitet har den använts i stor utsträckning. Införd i huden, stimulerar PDO fibroblast och iduce-mikrocirkulation.
PDO-trådliftning
Enligt BOB: s egenskaper för vattenabsorption är de flesta andra företags produkter hållbarhetstid bara ett år.
Volumup V lyftning använder torra håller unik vakuumtorkteknik.
Vi garanterar 2 års livstid. Det leder till effektivare och säker behandling.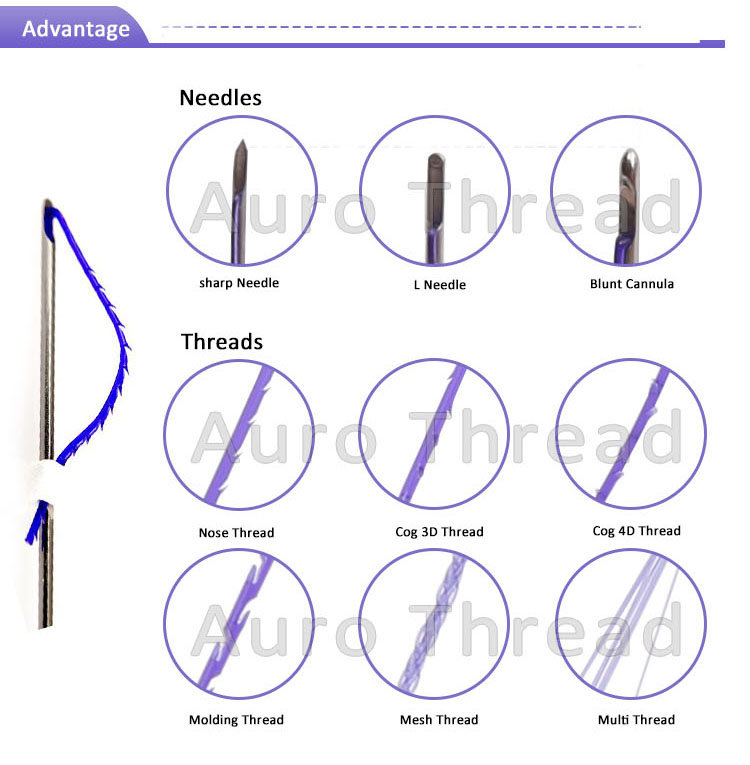 indikationer
* Horisontella och vertikala pannskrynkor
* Pannelift
* Lägre yttre ögonbryn slutar
* Flaccid vävnad, slingrande ögonbryn
* Lägre ögonlock - påsar under ögonen
* Kinder
* Naso-labiala veckor (Smile Lines)
* Marionette furrow (marionette linjer)
* Sagging kinder och område under underkäken
* Hudfår på kinden
* Skarvade kinder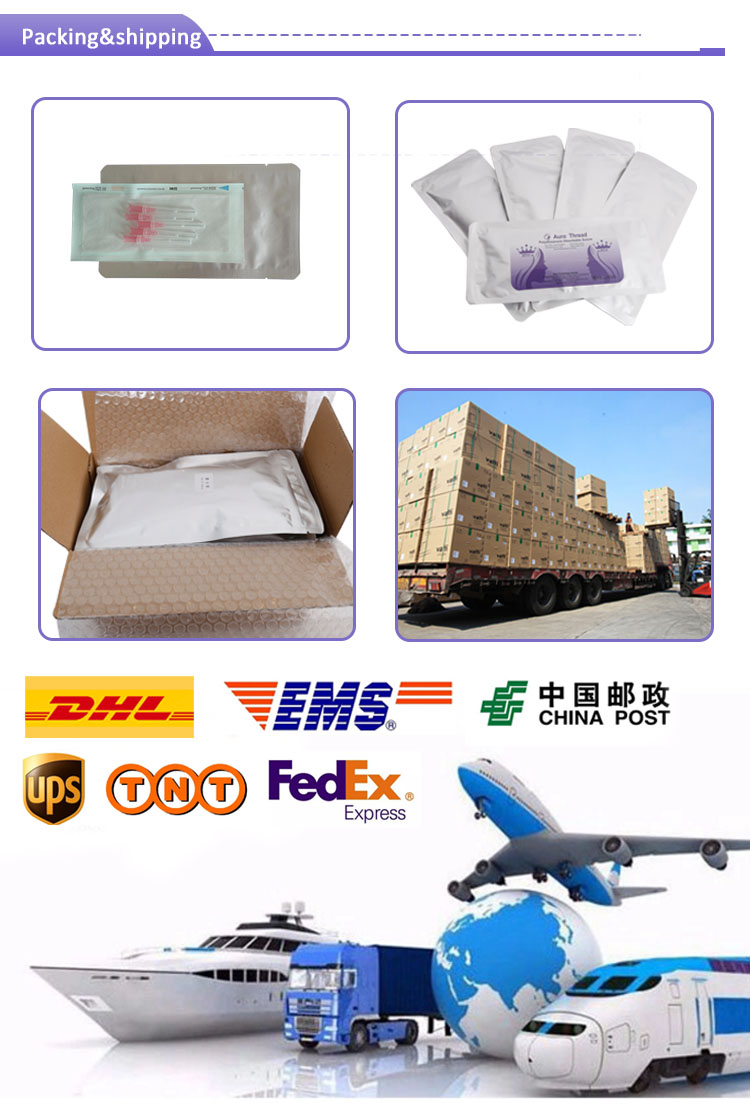 Produktkategorier : PDO-tråd > PDO-trådliftning